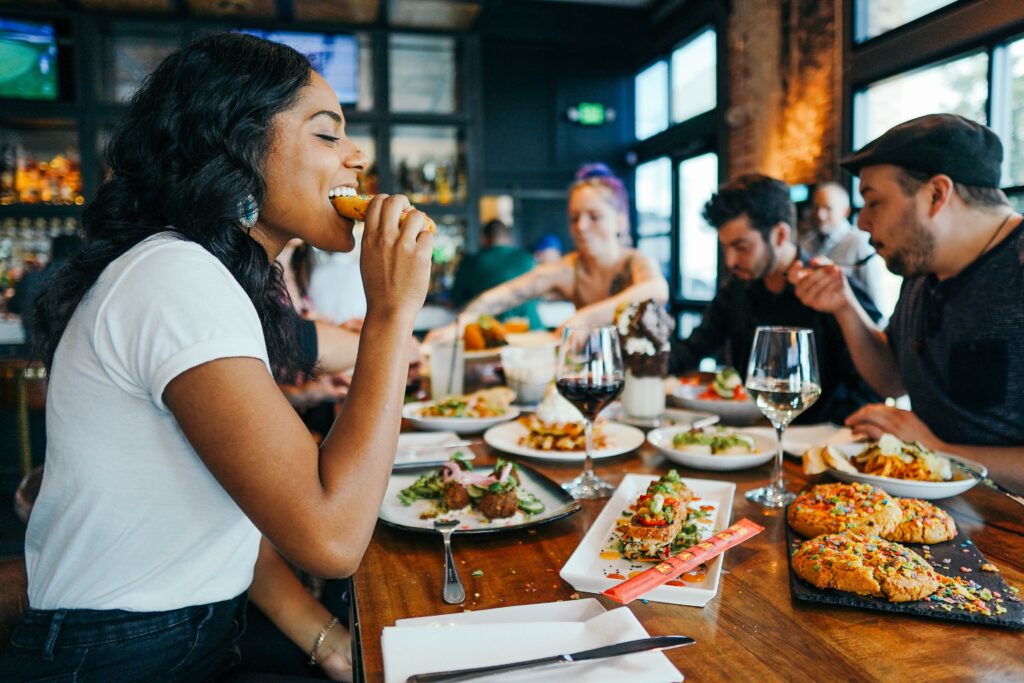 Join us in May for Networking 9
Tuesday, May 2, 6:30 p.m.
District Kitchen + Cocktails
7858 Shoal Creek Blvd. @ West Anderson

IABC Austin's Networking 9 dinner series offers Austin-area comms pros a chance to get to know each other over dinner, discuss hot topics, and share experiences and ideas. To make it easier to engage as a group, we limit each dinner to nine participants.

To get the conversation going, our May Hot Topic is "AI and the Communications Profession." Let's share what we know, dig into the hype, and discuss how some of us might be using AI apps like Chat GBT in our work.

Who can attend?
The next few Networking 9 dinners are open to all IABC members and prospective members. So if you work in communications in the greater Austin area, please join us!

Additional details:
• It's free to participate, but you must RSVP by May 2, 12 p.m.
• Each participant pays for their own meal
• District Kitchen is right off of MoPac and offers plenty of free parking
• Limited to nine people – RSVP today!