February 14, 2017
Maria Orozova, Founder and President of The MOD Studio, an Austin-based award winning full-service marketing agency, will discuss brand social media mistakes – each publically embarrassing in their own right, with one commonality- their fan commitment no matter the offense. We will examine how these companies strategically recovered and how you learn from their digital mishaps.
Maria will present tips on how to proactively avoid these casualties, and more importantly, solidify your relationship with your own fans.
About Maria:
Maria Or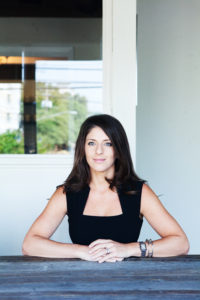 ozova is the Founder and President of The MOD Studio, an award winning full-service marketing agency in Austin, TX. Maria has more than a decade of experience developing advertising and branding campaigns for local and national clients. Her work has earned 16 ADDY® awards & 39 American Graphic Design Awards, and she was selected as one of Graphic Design USA Magazine's "People to Watch". Maria is also a featured writer for elite publications such as Entrepreneur Magazine, Texas CEO Magazine and Austin Business Journal.
She also finds time to serve on the Board of Directors for the Center for Child Protection, the Fashion Marketing Advisory Board for The Art Institute of Austin, both Girls Empowerment Network (GEN)'s Board of Directors and planning committee for the Pathfinder program. She is a long-time supporter of the National Children's Alliance and Ballet Austin and was also selected as a finalist in the 2015 and 2016 Austin Under 40 Awards. In addition to her professional and volunteer duties, Maria also pursues a wide range of personal interests, including skiing, interior design and adding to the ever-growing list of countries she has visited – 29 in total.
Please be sure to register for this luncheon in advance due to limited seating.
Cost:
IABC Members/Students: $20;
Non-members: $30.
Tuesday, February 14, 11:30 AM – 1 PM
at:
Cover 3  
2700 W. Anderson Lane, Ste 202
Austin, TX 78757