November 8, 2016
Take a lunch break on Election Day and find out how your local law enforcement agency is using social media.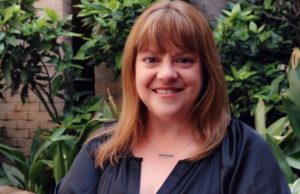 Jennifer Herber, a Senior Public Information Specialist with the Austin Police Department (APD), will outline how the police department uses social media to inform, engage and occasionally entertain Austinites.
She'll highlight their unique #whatthehelicopter hashtag, their use of Periscope, share tips and tricks for successful social media communications and share some social media challenges government agencies (particularly law enforcement agencies) face.
About Jennifer:
Jennifer is a native Austinite who started her career in the nonprofit sector, transferring to the City of Austin 11 years ago, where she has worked for three city departments. She has 20 years of experience working on public information and marketing campaigns. Jennifer manages APD's social media platforms and since 2012, the agency's twitter following has grown from only 1,200 followers to more than 81,000 in four years.
Please be sure to register for this luncheon in advance due to limited seating.
Cost:
IABC Members/Students: $20;
Non-members: $30.
Tuesday, November 8, 11:30 AM – 1 PM
at:
Cover 3  
2700 W. Anderson Lane, Ste 202
Austin, TX 78757